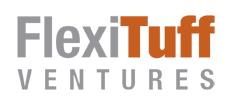 We at Flexituff, are committed to protecting the local and global environment of the earth. Protection of environment is our prime concern and an important business objective. We are conscious of our responsibility towards creating, maintaining and ensuring a safe and clean environment for sustainable development.
In particular, We intend to achieve this by
Complying with applicable legal requirements and other requirements to which the company subscribes, which relates to its environmental aspects.
Including the consideration of environmental issues in all business strategies and initiatives.
Considering the wider global impact of all our activities including those of our suppliers ,customers and other stakeholders.
Educating, training and motivating employees to carry out task in an environmentally responsible manner and ensure that a continuous professional development, strategy remains core to our business goals.
Encouraging environmental protection among suppliers and subcontractors.
Following a systematic approach to environmental management plan in order to achieve continual performance improvement.
Preventing pollution, maximizing recycle, reducing wastes, and discharges.
Planting trees, developing green belt and promoting lush green surroundings at our manufacturing locations to work in harmony with nature.
We are also committed to comply with requirements of environmental management system for continual improvement of environment performance.