The Leadership that Inspires
Team Flexituff's commitment stems less from the mammoth manufacturing facilities it possesses and more from our 7000 strong work force. Nothing defines Flexituff better than its people. Young in outlook and rich in experience, Team Flexituff strives for total customer satisfaction, continuous improvement in quality and delivering ever larger value to its buyers. Despite the over arching team spirit that prevails at Flexituff, we believe, commitment to customers begins with the individual. Although, our team works like a well greased machine, it is the individuals – the cogs, who fuel its driving commitment to quality and responsiveness.
Going about the fine art of managing.
Saurabh Kalani, Director.
While the artist and entrepreneur within Saurabh Kalani, Flexituff's Director, constantly vie for attention, it's Flexituff who's winning. An artist's keen eye for detail coupled with the broad vision ideal for running a business have made Saurabh and Flexituff names to reckon with.
Founder President of the Indian Flexible Intermediate Bulk Container Association & past committee member Plexconcil ,Saurabh looks after overall management, new products & market development and business networking. He has also been instrumental in the development of several unique and also some patented technologies and products at Flexituff.
A photographer specializing in tribal life and nature , Saurabh engages himself in promoting art for the cause of local artists in Madhya Pradesh.
30 plus years in the business and a hearty laughter that's still intact.
Mahesh Sharma, CEO.
As CEO, Mahesh Sharma's keen sense of humour, affable manner and cheerful demeanour probably say a lot about Flexituff's health than lengthy annual reports and complex balance sheets can ever.
Mahesh has played a crucial role in the evolution of Flexituff during the past 23 years of his association with the company covering everything from business identification and technical collaborations to joint ventures and global exports.
An avid reader, who enjoys travelling and light music, Mahesh, a Mechanical Engineer and a post-graduate in Business Management, also shares his rich industry experience through his presence in governing councils of various packaging, technical textile and management associations.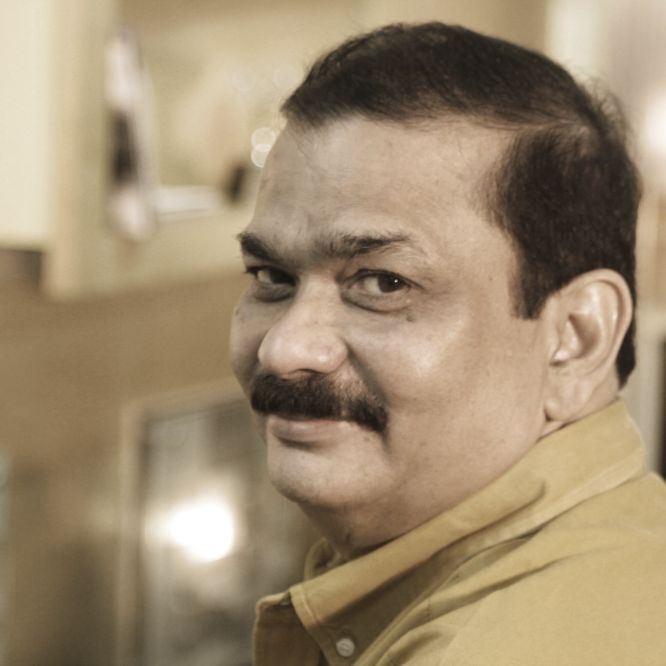 Eyes that light up at the mention of technology and systems!
Rahul Bidasaria, President
Rahul Bidasaria is an Industrial and Production Engineering Graduate from Bangalore University with a very rich and versatile techno-commercial experience in the steel, food processing and plastics industries. His role includes: technical resource & cost optimization, intra-plant monitoring, systems implementations and productivity audit. 
A professional with an entrepreneurial bent of mind, he has handled various projects and assignments right from conception and successful implementation to commercial stabilization.
Rahul has travelled overseas extensively studying emerging technologies and technical collaborations.
Generation Next, Poised for Success
Kartikeya Kalani, President
As a child, his dinner time conversation included extrusion of polypropylene and export tariffs.
Groomed by Mr. Saurabh Kalani to take Flexituff to new heights, Kartikeya could not wait to join the business. Thus, post his Ivy league education at Cornell University with a degree in Operations & Management, he joined the company full time.
His passion for the industry led him to pioneer the promising Geo-Textile Division.
The patents to his name are further evidence of his "the harder you work, the luckier you get" attitude.
He enjoys cricket, cooking and travelling.