SOCIAL ACCOUNTABILITY POLICY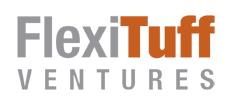 Flexituff Ventures International Limited as a responsible and ethical corporate entity is committed to upholding the core precepts of human tenets.  And in doing so it underscores its commitment to Labour Standards and Noble Societal Norms.
LABOUR STANDARDS :
Upholding the freedom of association and the effective recognition of the right to collective bargaining.
Elimination of all forms of forced and compulsory labour.
Effective abolition of child labour and
Eliminating discrimination in respect of employment and occupation.
NOBLE SOCIETAL NORMS :
Strict adherence against all forms of exploitation and corrupt practices like extortion and bribery.
Providing free transportation to the workforce for commuting to and from to the workplace and back home.